Comitti Clocks - Longcase, Mantel & Table Clocks

We have partnered with 5th generation clock makers, Comitti clocks, to present beautifully hand crafted time pieces in our King's Road showroom.
Comitti Clocks - A Heritage in Clock Making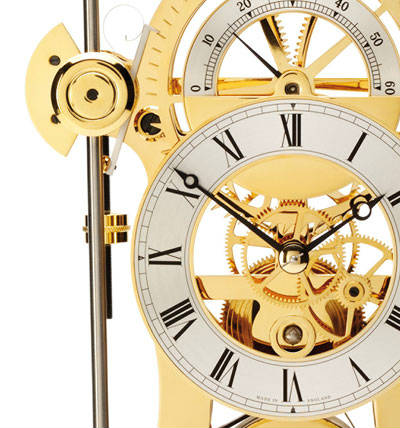 In 1850 Onorato Comitti, an Italian precision instrument maker, opened his workshop in Clerkenwell, London. In a very short time he gained a reputation for superb workmanship and in 1888 the company was acknowledged with a Diploma of Honour as one of the finest barometer and clockmakers in England. Comitti remains a family-run business which continues to maintain the company's international reputation for luxury English timepieces in traditional and contemporary finishes.
In 2012, Comitti made a special limited edition timepiece to celebrate Queen Elizabeth II Diamond Jubilee. It now resides in Buckingham Palace.
Longcase Grandfather Clocks
A longcase clock, also known as tall-case clock, floor clock, or grandfather clock, is a freestanding, weight-driven pendulum clock with the pendulum held inside the tower, or waist of the case. The introduction of the pendulum movement in England in the 1650s heralded the great age of clock making in London. It was to prove a technological lead that remained virtually unchallenged throughout the 17th & 18th centuries.
Comitti's longcase collection combines the finest features of hand crafted period cabinetwork with precision triple chime movements. Modern features such automatic night silencing of the chimes, automatic chime correction and automatic beat adjustment to synchronise the swing of the pendulum are included.
Table top and Mantel Clocks
Highly decorated table and mantel clocks became popular in the 18th century, superb examples of the art of the clockmaker, made possible due to the emergence of smaller pendulum movements.
Comitti offers hand crafted examples of the classic period designs with the latest technical innovations in movement types to suit the modern home.