Elegant and Efficient Campaign Furniture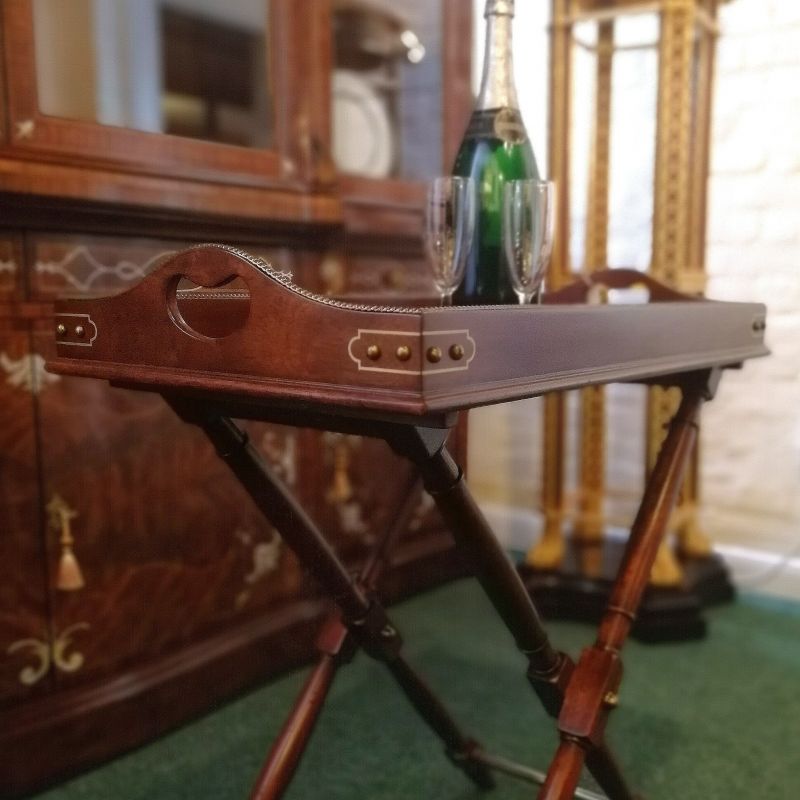 For over two centuries, between the Georgian and Victorian eras, campaign furniture was one of the most popular styles of furniture across the Western world. Historically, campaign furniture was produced solely for military campaigns, however, as the British empire expanded and demand by the military and colonists increased, this high-quality, portable style became a must-have among the wealthy and well-travelled in society.
What is Campaign Furniture?
The most identifying feature that classifies campaign furniture is that it breaks down in order to make it travel-friendly. Typically, campaign pieces of the 19th century would have brass corners, have removable, turned feet and break into two or more components.
As the demand for campaign furniture increased, furniture-makers were constantly creating new designs to disguise the fact that pieces were portable and make them look more like the fine furniture fashions of the day. Discreet features of campaign furniture featured brass caps at the tops of legs, hidden hinges and bolts in the backs of seat arms, all of which were made to dismantle the items during travel.
As this break down style of furniture was originally designed for the likes of military leaders on overseas campaigns or Victorian colonists on safari, today, it is ideally suited to boats, patios, poolsides, sporting events or in the home, particularly studies and libraries.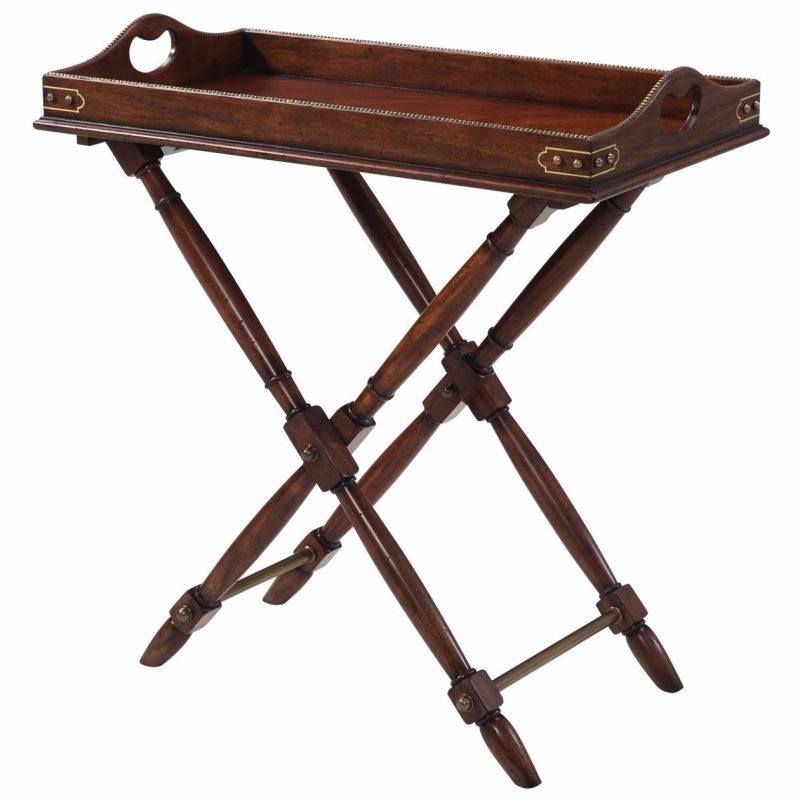 Why Choose Campaign Furniture?
With its clean lines and timeless style, campaign furniture can fit easily into many different design schemes. Whether as part of a traditional interior or as a statement piece to stand out amongst more contemporary décor, items of campaign furniture make for eye-catching, attractive pieces within most spaces- with their fascinating history, they also make for great conversation starters!
As well as being aesthetically pleasing, campaign furniture is incredibly practical. The ingenuity of design which made these tables, chests and chairs etc so convenient to move around during the 18th and 19th centuries remains useful for modern living. It is the sturdy joinery and sheer craftsmanship which allows campaign furniture to pack down compactly so that, as mentioned previously, it can be moved around easily and used outdoors as well as inside the home or office. Campaign furniture typically has a stronger, sturdier build, in order to allow it to hold up against the vigour of long journeys, so the furniture you buy today is certain to withstand the test of time and travel.
Campaign Furniture at Brights of Nettlebed
Many pieces available at Brights of Nettlebed have been carefully crafted in the manner of items from the era when campaign furniture was at its prime. The company also keeps photographic archives, which have been collected by the family for more than a century, within these archives are rare antique campaign furniture pieces, which can be used as plans to build brand new reproduction pieces in the finest woods. Amongst the items currently available and on display in our Nettlebed showrooms are the Stateroom End Table and Stateroom Bar- both of which have been designed to evoke the luxury and grandeur of Victorian travel and to fit easily into tight cabins. Another example of stunning campaign furniture is the Mahogany butler?s tray table.
Whether a table, drinks cabinet or any other piece from our existing stock or archives, all Brights of Nettlebed?s campaign furniture has been created to dismantle and assemble easily, fold down quickly or to be transported in accordance with classic campaign style, all of which make it convenient and versatile. Brights? campaign furniture deserves a place equally on luxury ocean cruisers, coastal verandas, beautiful gardens and cosy home interiors. Wherever you decide to display your exquisite reproduction campaign furniture, you are sure to appreciate its elegance, efficiency and durability as being in a class of its own.