Hand knotted silk carpets licensed by Lord and Lady Carnarvon of Highclere Castle

Highclere Castle is the home of the Earl and Countess of Carnarvon and filming location of Downton Abbey.
The Earl and Countess endorse a collection of fine silk carpets in ancient designs, hand knotted by highly skilled families and sourced directly by Brights of Nettlebed.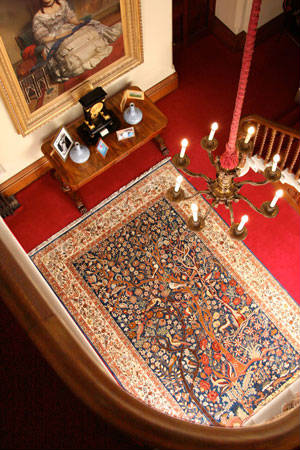 Timeless Rug Designs
Dominating the impressive grounds at Highclere are the striking cedar trees, some of which are 250 years old, grown from seedlings given to the 1st Earl of Carnarvon by his cousin the Earl of Pembroke. It therefore seems fitting that this symbol of life features in several of the silk rugs along with gardens of paradise - design principles found throughout many ancient cultures and philosophies across the world.
Hand knotted by highly skilled families
Very few traditional weaving families with the required knowledge and skill remain, meaning sourcing rugs of this quality can be extremely difficult and for the majority, not viable. However, we believe in supporting the traditions and making the additional effort to present unrivalled products to our clients. The Highclere collection of rugs are hand knotted with a pure organic silk pile onto a cotton weft and warp at approximately 256 knots per square inch. Silk is finer and allows a tighter knot density required to weave these intricate designs.
Shown above: The Tehran garden of paradise silk carpet photographed in situ at Highclere Castle.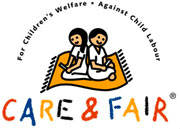 Care and Fair
The families have been personally visited by Brights of Nettlebed's chairman and director, Robert and Henry Stamp to ensure the quality of materials and manufacture, and that the community is supported. Brights of Nettlebed are also members of the Care & Fair initiative, financially supporting education and health for carpet knotting families in India, Nepal and Pakistan. For more information please visit www.care-fair.org