Neoclassical Movement - Elegance and Sophistication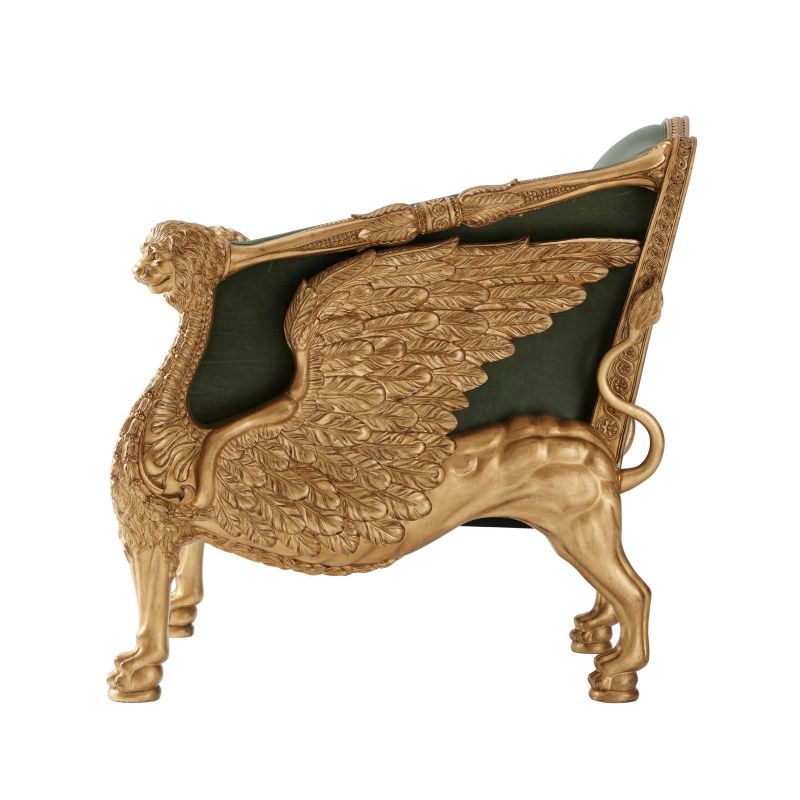 Luxurious (but not ostentatious) damask, silk and satin fabrics, dark woods, marble columns, guilloche carved seats with acanthus detail and lion or griffin shaped terminals; neoclassical style revolves around strikingly sophisticated elegance. In contrast to the slightly gaudier rococo style which immediately preceded it, neoclassicism was intended to be a more subtle display of wealth and luxury living. Elements of architecture and design from ancient civilisations were interpreted to create a brand-new movement, with Roman and Grecian splendour at its forefront, which was quick to become all the rage in 18th-century Europe. Today, neoclassicism remains an all-time favourite in the world of interior design, standing the test of centuries of time for its truly ageless charm.
Tastes in furniture and architecture changed dramatically in the Western world in the 1700s. In a matter of decades, Baroque had been overtaken by the intricate embellishments and elaborate patterns of Rococo and then came the striking straight lines and eye-catching motifs of neoclassicism. It was around this period that the Age of Enlightenment provoked significant cultural shifts; an emphasis was placed on education, the arts, freedom and progress in a way that had never been before. This led to many young scholars taking the famous Grand Tour to see the wonders of ancient European civilisations, more archaeological excavations were taking place than ever, and art turned to the imagery and characters of the antiquities. The classical world soon became the inspiration for interior design. The excavations of Pompeii and Herculaneum were of particular interest to 18th century English designers such as Sir William Chambers, Robert Adam and Jame Stuart, who published ?The Antiquities of Athens? in 1762 and proceeded to design exqusitie items of furniture with decoration and carving inspired by that of the ancient monuments he visited in Greece and Italy.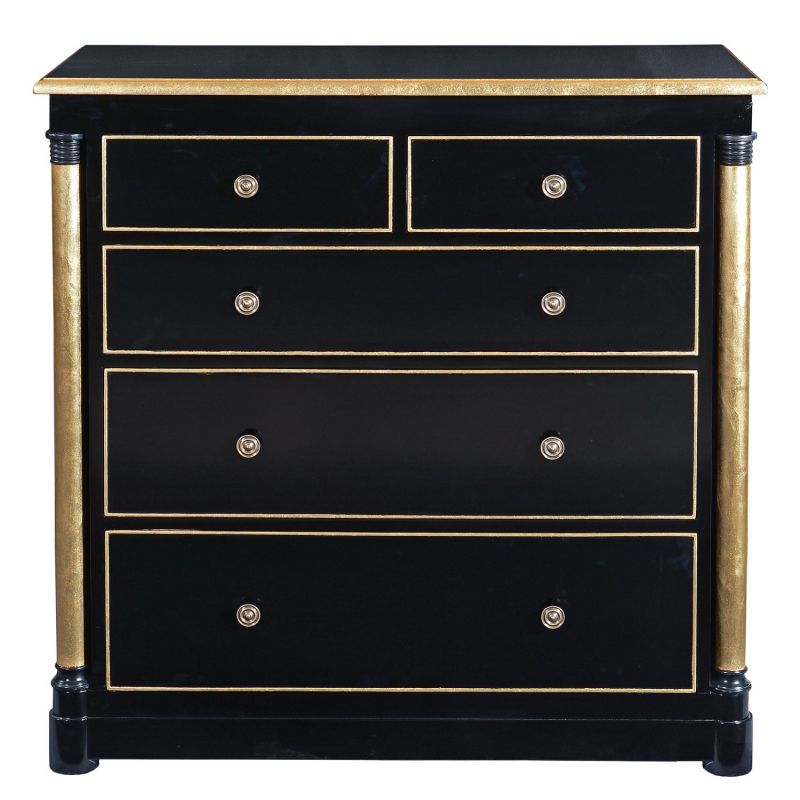 It was, in fact, James ?The Athenian? Stuart who designed the unique sofa with winged lion arms and sides for the Painted Room in Spencer House, which Brights of Nettlebed offer an intricately detailed reproduction of. Our Unique Upholstered Armchair is modelled after this sofa which is most likely to have been made in the Gordon & Taitt workshop, with the lions carved by James Vardy. The design is exceptionally bold, as is to be expected by the work of James Stuart. For the rest of the Painted Room, Stuart had the walls painted with arabesques and oval panels, imitating the designs found in sites such as Pompeii.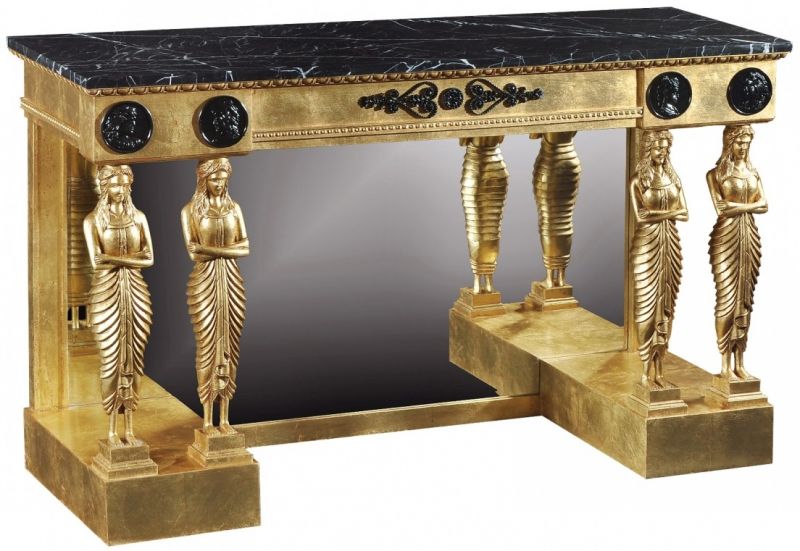 One of the most striking differences between neoclassical style and its more extravagant predecessors, is that swirling, curved lines were replaced with straight lights and symmetrical composition. This can be seen in Brights of Nettlebed?s Empire Range, inspired by the neoclassical tastes of Napoleonic France. This collection features vertically grooved columns, similar to those found in ancient architecture, which was a common design feature of the neoclassic movement. Other recognisable motifs from this style include swag and festoon decoration, outlining of small rows of beads along furniture and imagery of real and mythological beasts. Lions, sphinxes, griffins, centaurs, charging horses, dolphins and even people in classical dress all made regular appearances in both the art and furniture of the era. The carved figures of Bright?s Empire-style console tables, which evoke a feel of Ancient Egypt, pay homage to this trend, as do the Thomas Hope style gilded torchieres- which would be fitting for even the grandest, classic interior and the stone circular garden table, supported by four lions.