Regency Furniture
published date: 14 February 2014
events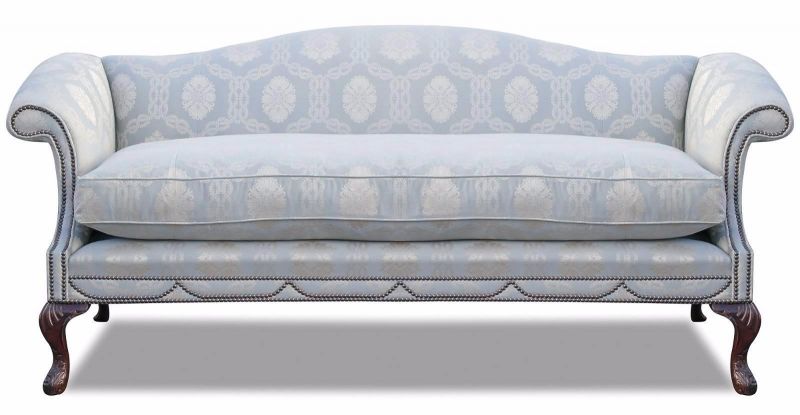 Regency furniture - faithful re-creations of classic originals
Regency furniture made today
The Regency Style reproduction furniture which we create today tends to be from items which will blend with period and transitional style room settings. Regency reproduction furniture also sits well in modern spaces, which often echo the themes of light and space which were so desirable in the 18th and early 19th c. We can upholster pieces in contemporary fabrics to bring the regency reproduction furniture in line with almost any interior.
Culmination of what had happened in interior design
Regency style Furniture is the culmination of what had happened in interior design and architecture in the preceding century. Fashion favoured the Neo Classical, and took its inspiration from ancient Greece and Rome. These motifs were refined and refined again, until by the Regency period they were almost unrecognisable. The Regency period was a playground for the aristocracy; they had wealth, power and a King who knew how to enjoy and indulge himself. To use a modern counterpoint – the Regency Period was really all about bling. The majority of clients building new houses wanted to impress others – and the way to this in those days was with lots of carving, and lots of gold. You can see this trend in todays regency reproduction furniture too. In some Country Houses, even the exteriors of the sash windows were gilded. A prime example of the Regency Style in terms of architecture and furniture is the Royal Pavilion in Brighton. Technically it is in the Indo-Saracenic style with Chinoiserie interiors – however in layman's terms this is 100% Regency. Lavish amounts of money were poured in to the project, and styles and influences overlapped, complimented and clashed. It really is a stunning building. The furniture which was created to go inside the pavilion was just as incredible – the majority in the Chinoiserie style which was popular as an Orientalist motif in Regency style furniture. More usual examples of Regency Style are iconic London buildings like Park Crescent at Regents Park and Cumberland Terrace. The buildings tend to feature white stuccoed fronts, with porticoed doorways and often with wrought iron balustrades running the length of the crescents or terraces.
Specific to furniture, Regency Style corresponds with Biedermeier in Germany and with French Empire in France. It is an extension of Georgian Style furniture, but with an added elegance and lightness of touch – and most often with an added touch of gilt or gold.
The Georgian Period
The Georgian Period began in England in 1714 when George I took the throne. He was a new German monarch, and brought with him new customs and fashions. Although he was much more serious than his successors, the lighter continental fashions which came with him did set Britain on course for the tastes we readily associate with "Georgian" or "Regency" style Furniture today.
The Georgian Regency period started in England in the early 19th Century, when King George III was declared unfit to rule by parliament in 1811. In his place, ruled his son Prince George the Price of Wales. He was known at that time as the Prince Regent, and was known as such until his father's death in 1820.
Loosely, the Regency Period is considered to be from about 1795 to about 1837, as of course morals and fashions do not change overnight but over a course of time. The things we consider today as "Regency" include years which were not while Prince George the Prince of Wales was acting formally as Regent.