Reproduction Furniture
published date: 14 February 2014
events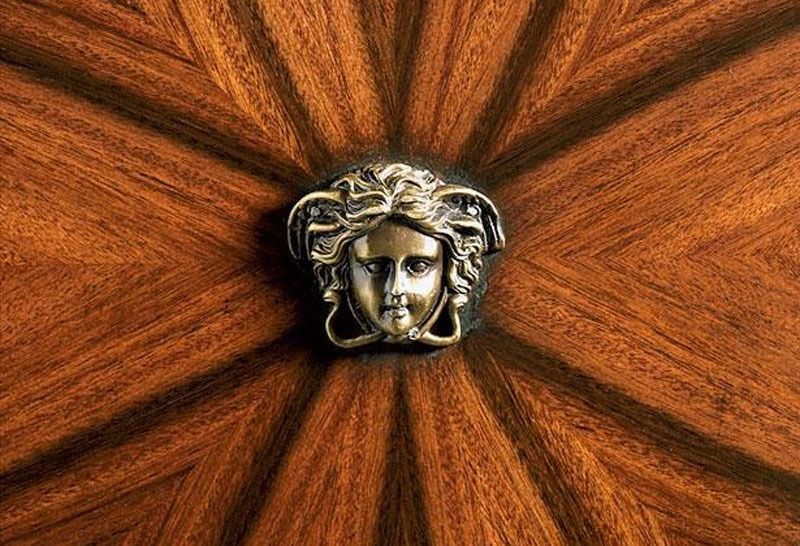 Brights of Nettlebed have the UK's largest stock of reproduction furniture echoing many of the English periods and renowned English furniture designs.
Use the top menu to look through reproduction furniture in stock and also collections of period furniture to order.
The Origins of Reproduction Furniture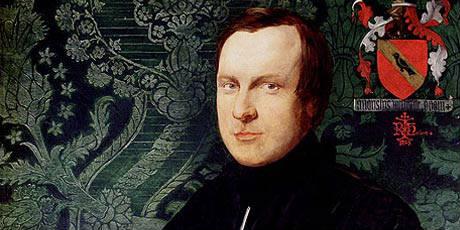 What we think of as the true beginnings of the reproduction furniture tradition was introduced by AWM Pugin, whose Gothic Revival Movement was a reference to the colloquial, craftsman built oak furniture of the English Medieval Period. Pugin was starkly opposed to the Georgian and Regency Neo Classical style – he felt they exemplified moral excess and degradation – that they were all cheap "showy" fronts hiding substandard buildings. One can understand his point (if not necessarily agree with it) when considering the Georgian building style – often with three sides of cheap local brick, and either elaborately stuccoed or stone veneered buildings which displayed a sense of grandeur to the outside world which was not carried through the building. This was an anathema to Pugin, who believed that buildings (and furniture), like man, should be honest and apparent. One might consider the furniture of great Country Houses, which was often expensively gilded and upholstered – on the front, but would be left unfinished at the back, as no one would ever see it. Pugin's furniture (and later that of the arts and crafts movement) attempted to revive the chivalrous spirit of the English Mediaeval Period. The Victorians more generally were much less scrupulous – they borrowed motifs and designs from all over the place, which gives the interior decoration of that period it's particularly eclectic appearance.
Reproduction Furniture in the 21st Century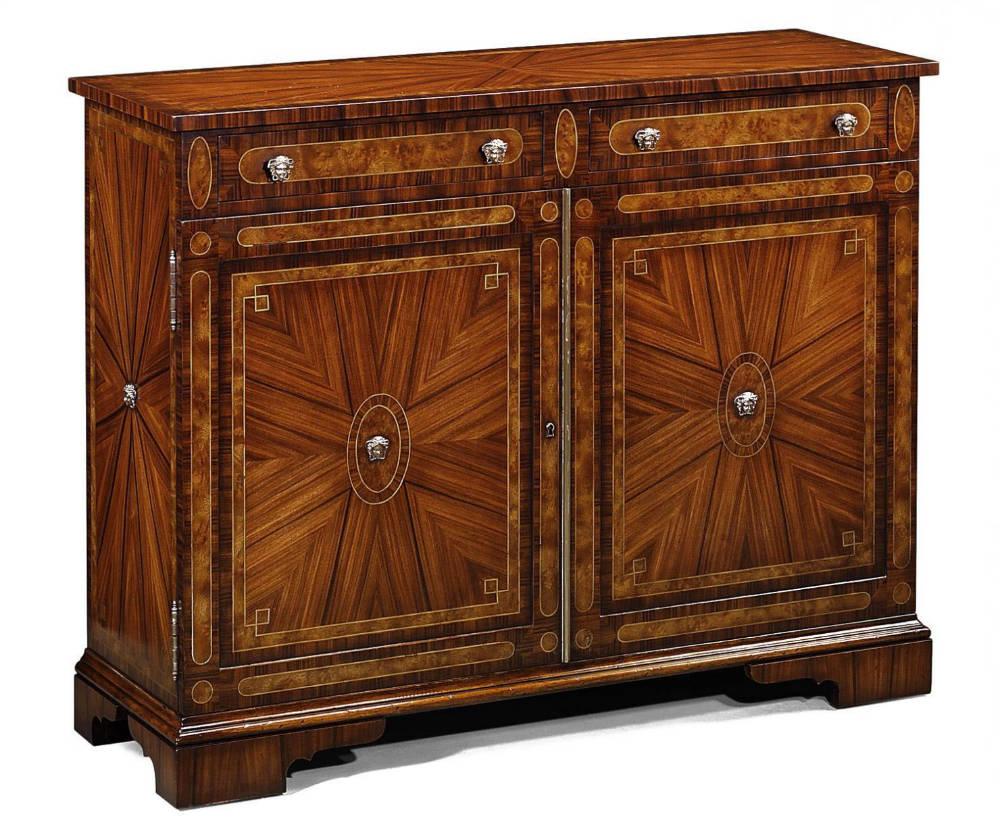 Into the 20th century, reproduction furniture was being produced to satisfy the demands of the new upper middle classes, who had the desire to emulate the great homes of the aristocracy.
"Repro" as it became known in the 1970s and 80s went through a bit of a lull period, being associated with dull designs which were instantly recognisable as "new" and generally not desirable items. In the last 15 or 20 years, the production of high quality reproduction furniture has started to peak, and we are now seeing some truly stunning exciting pieces on the market which replicate and emulate the designs and influences of the past.
English Period Furniture 1550 -1940
At Brights of Nettlebed we have the largest selection of reproduction furniture in the country covering the majority of these English furniture periods. Period furniture is usually divided into ten general periods with Georgian further sub divided by the reigns of the individual monarchs e.g. George l, George ll & George lll
The principal periods for English period furniture are:
| | |
| --- | --- |
| | |
| | |
| | |
| | Arts & Crafts Art Nouveau 1890-1910 |
| | |
Reproduction furniture inspired by the pinnacle of period furniture designs
The pinnacle of English period furniture design probably came in the reign of King George III, when designers such as Thomas Chippendale, Thomas Sheraton, Robert Gillow,Thomas Hope and William Kent were all working. Modern reproduction furniture draws on many classical asethtics from these great designers to create modern timeless classics.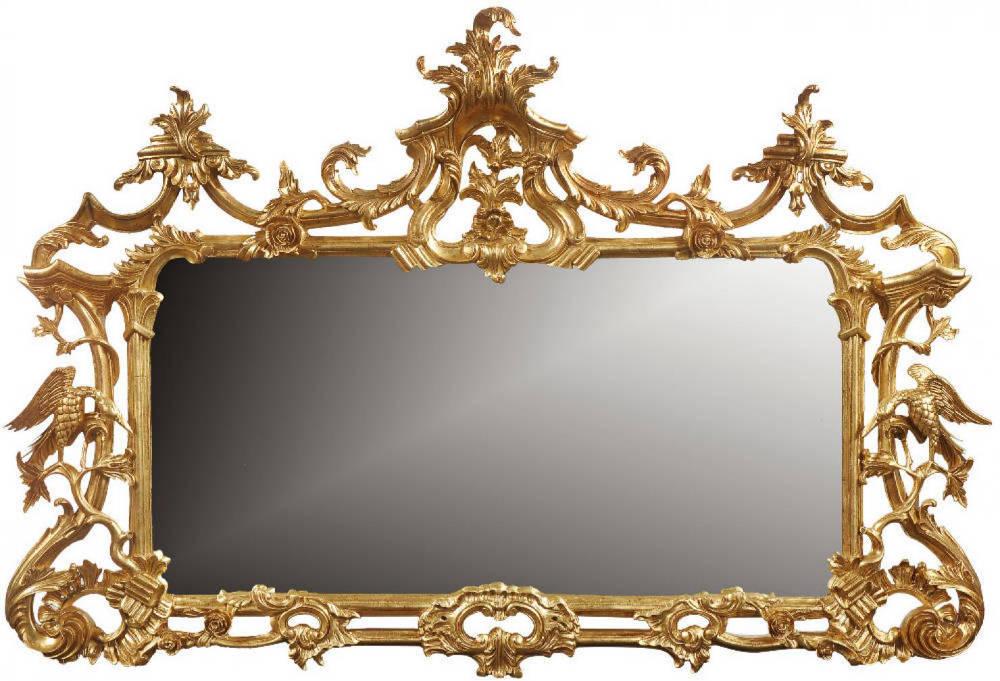 The earlier period William and Mary style has Flemish, Dutch, French and Chinese influences when the Huguenot refugees from religious persecution in France came to England and worked in the cabinetmakers' workshops using walnut, maple, pine, apple wood, sycamore and other native woods
Queen Anne is a refinement of the William and Mary style with lighter, graceful, more comfortable furniture and. among other decorative innovations, saw the introduction of white painted furniture. Walnut became the preferred wood along with cherry and maple - mahogany imported from the West Indies, began to be available. Modern reproduction furniture utilises carefully selected exotic veneers with highly attractive grain patterns.
Georgian Period Furniture
George l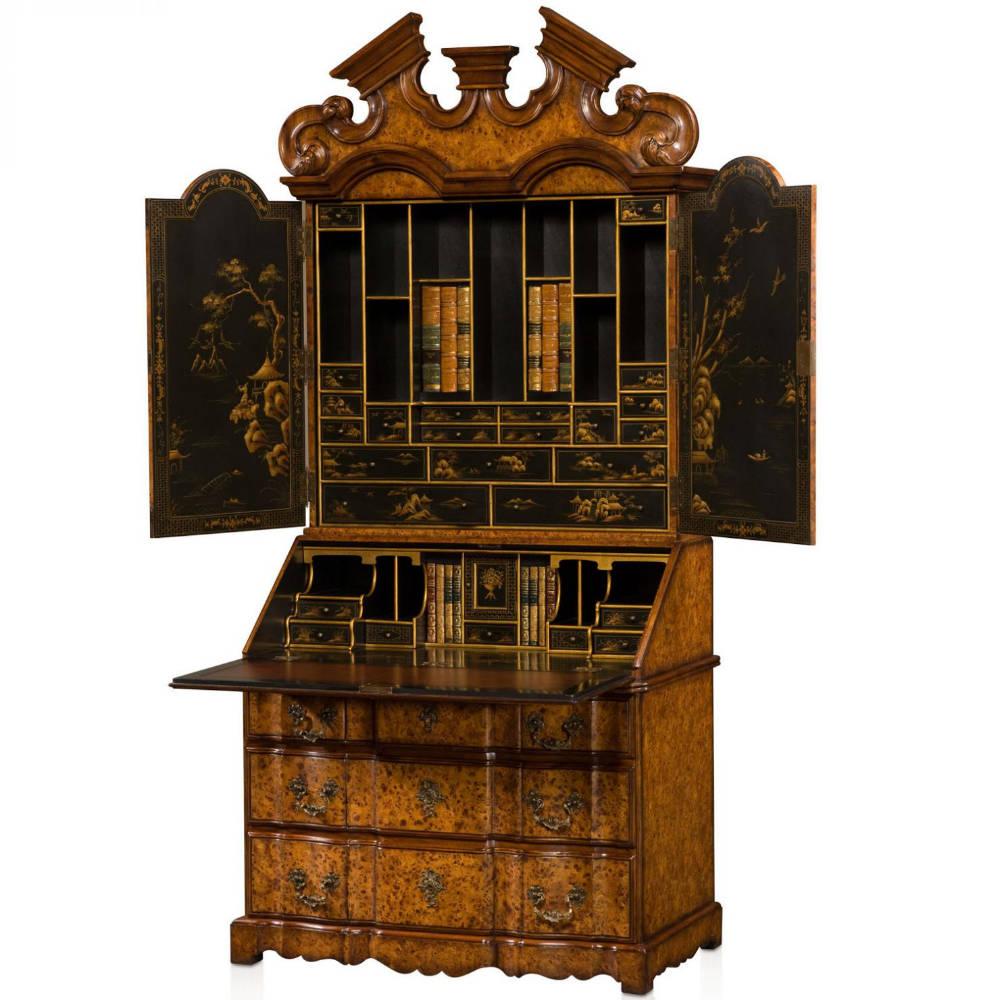 George I saw the development of the lighter, more elegant styles by George Hepplewhite and his book. "The CabinetMaker and Upholsterer's Guide," published after his death in 1786 by his wife continues to influence classical period furniture to this day.
Much of the fine George I furniture was made of walnut and also veneered with walnut (veneering: covering with thin layers). The serpentine curves, the cabriole leg of rounded section, the claw-and-ball-foot and an increased use of carved ornamentation were all features of George I period furniture in England.
William Kent stately furniture designs complemented his interiors: he designed furnishings for Hampton Court Palace (1732), Lord Burlington's Chiswick House (1729), London, Thomas Coke's Holkham Hall, Norfolk, Robert Walpole's pile at Houghton, for Devonshire House in London, and at Rousham. The royal barge he designed for Frederick, Prince of Wales can still be seen at the National Maritime Museum, Greenwich.
George ll
Mahogany replaced walnut as the fashionable wood.
George lll
Chippendale published his English furniture designs in The Gentleman and Cabinet Maker's Director.
Thomas Sheraton provided a domestic, middle-class version of neo-classicism.
Robert Adam was a Scottish neoclassical architect, interior designer and English furniture designer.
Regency Furniture & William IV Period Furniture
This period saw the introduction of more exotic imported timbers such as rosewood and zebrawood. revivalist styles such as Jacobean, French and the Grecian designs together with the publication of 'Household Furniture and Interior Decoration', had considerable influence together with designs in the pseudo-classical manner generally know as "English Empire". Sometimes extravagant, and often heavy, but was much more restrained and constrained than the wilder and later flights of Thomas Sheraton.
Further periods of inspiration for reproduction furniture
Victorian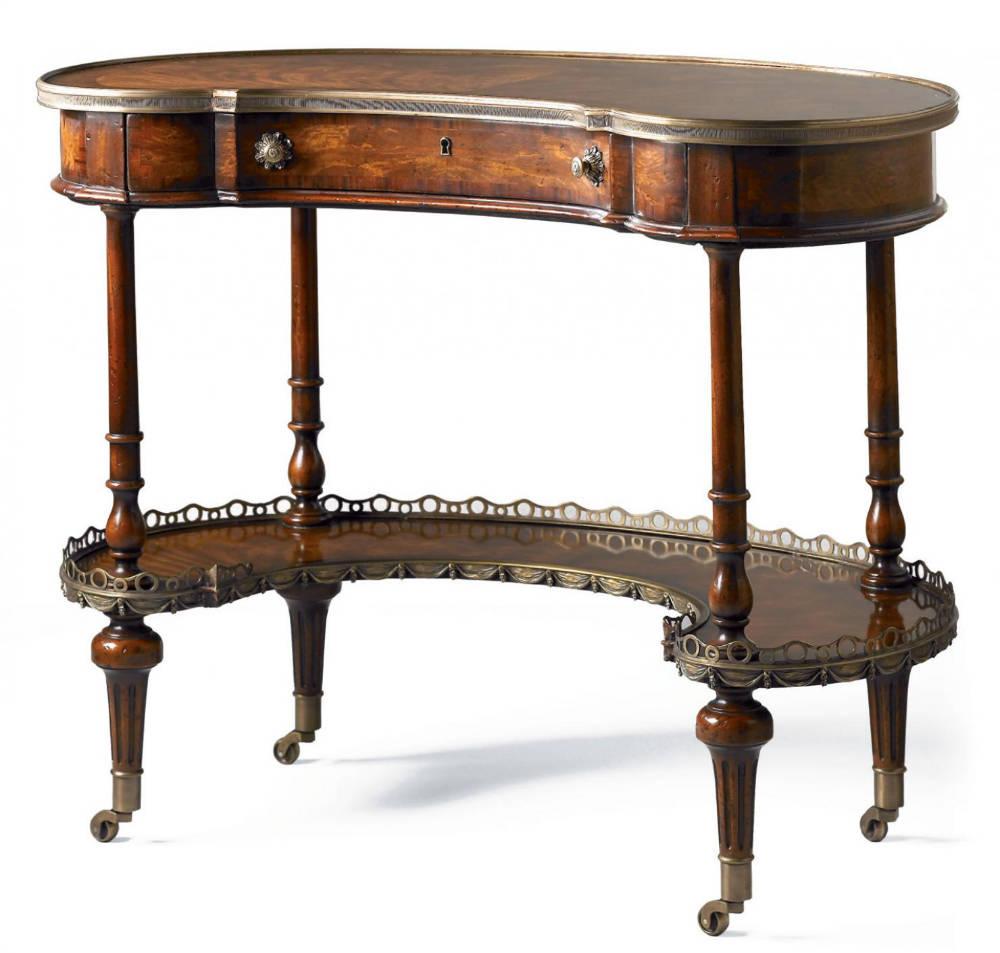 Victorian English furniture has a strong Rococo and Louis XV influence. Mahogany and rosewood were the woods of choice with oak making something of a comeback.
Augustus Pugin, whose Gothic Revival Movement harked back to the craftsman built oak furniture of the English Medieval Period. Samuel Pratt patented the coiled spring for use in upholstery so the seats of chairs became deeper to accommodate the springs during this period too.
Arts & Crafts
William Morris was an artist, philosopher and political theorist and one of the most influential designers of the Arts and Crafts Movement - he produced some of the most fashionable and exciting textiles and wallpapers of his era.
Art Nouveau
Charles Rennie Mackintosh was a Scottish architect, artist and designer in the post impressionist movement and one of the main representatives of Art Nouveau in the United Kingdom. Satinwood and ebony were the fashionable woods for inlays with Bamboo and wicker being introduced during the Edwardian period
Art Deco
Art Deco was a popular international design movement from 1925 until 1939, in a sense, an amalgam of many different styles and movements of the early 20th century, including Neoclassical, Constructivism, Cubism, Modernism, Art Nouveau, and Futurism.