The Art of Woodcarving in Indonesia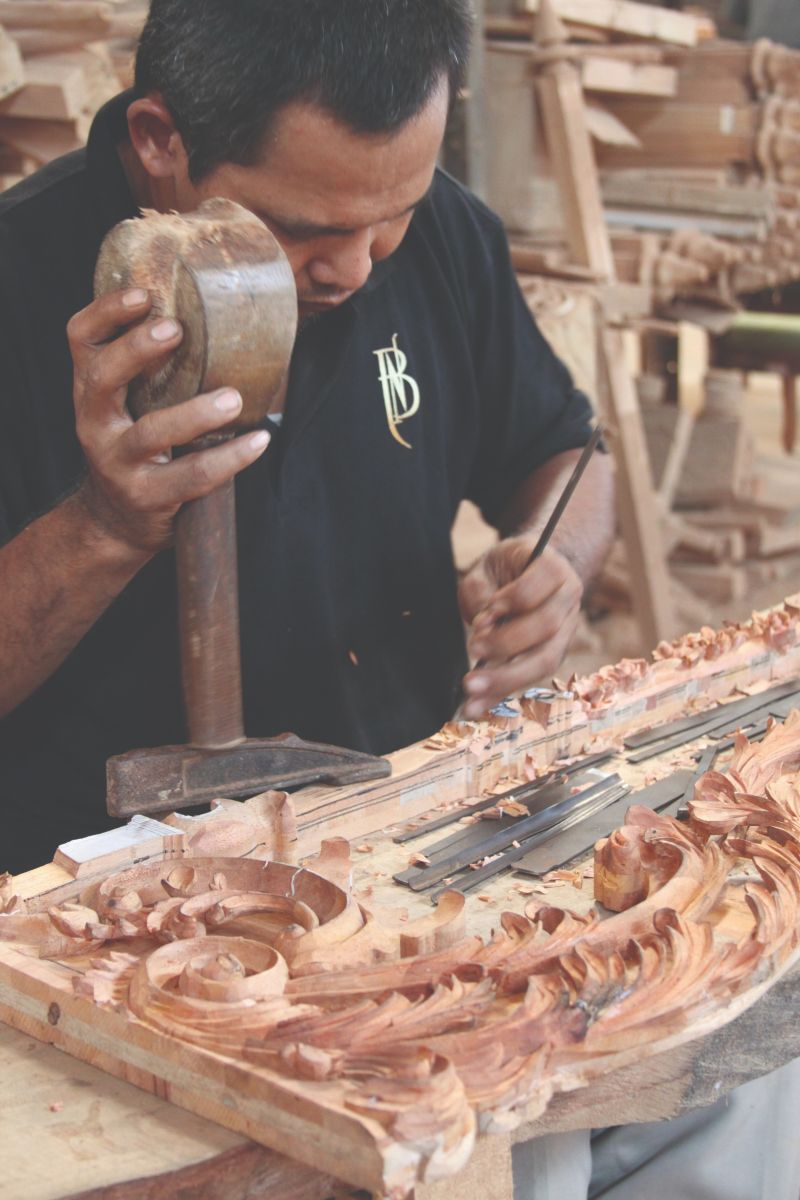 A Culturally rich heritage
Indonesia has been capturing the imagination of travellers from all around the world for centuries. Consisting of 17,000 islands between Australia and mainland Asia, this sprawling archipelago boasts a cultural diversity like nowhere else on earth. From bustling cities backed by volcanic mountains to lush rainforests and pristine shores, around 246 million people live here, and more than 500 languages are spoken.
With such a broad variation of cultural influences, including Hinduism, Islam, Buddhism, European and traditional tribal societies, it comes as no surprise that Indonesia is known for its many distinctive and beautiful art forms. One traditional craft which stands out more than any other is woodcarving. Wherever there are people living in Indonesia, you will find an abundance of carefully carved artefacts to be admired, whether as part of an elaborately designed house or a tiny, intricate sculpture.
For centuries, local carvers have passed down the secrets to hand-crafting the most detailed figurines, architectural details, masks, musical instruments and furniture. It is this dedication to the art of woodcarving, as well as the incredible array of trees found on Indonesia's islands, that drew Brights of Nettlebed here.
Indonesia's warm, humid climate makes it ideal for a great variety of trees to grow, as a result, craftsmen here are used to working with a wide variety of woods; just one of the reasons why Brights of Nettlebed's directors, Robert and Henry Stamp, have chosen this island nation as the home of their thriving workshops. All of the wood used by Brights has, without exception, been legally and ethically sourced.
Traditionally every part of the tree is utilised, including the roots, a custom which stems from the ancient belief that each part of the tree possesses specific spiritual powers. This means that most Indonesian carvers are well-equipped to carving even the most intricate and complex details, which can be found on some of Brights of Nettlebed's finest pieces.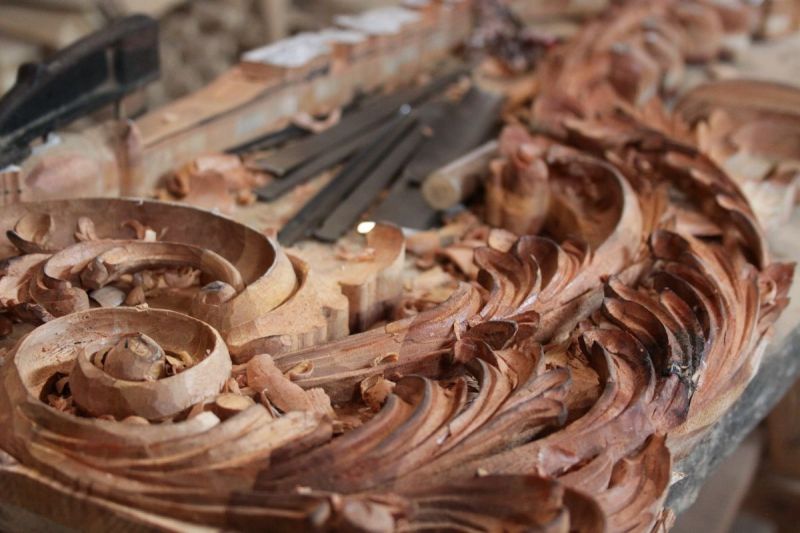 Preserving artistic traditions
Unlike the mass-produced furniture produced in fast-paced factories elsewhere in Indonesia, a mirror made in Brights of Nettlebed's workshops can take weeks or even months.
For the articles of furniture which undergo oil gilding (as opposed to water or clay bole gilding) the gilding process is also completed in the Indonesian workshops. Once the carving has been completed and the wood has been sanded down, the piece is passed on to a gilder. An imitation gold leaf, known as Dutch Metal, is then laid onto the prepared gesso surface using an oil brush. This delicate procedure is known as Dutch Gilding and is believed to have originated in Indonesia during the 17th century. This style of gilding leaves a matt, even finish so the specialists at Brights? workshops complete the look by distressing and shading the gilded surface to expose the warm, red base and produce a more textured, authentic aesthetic.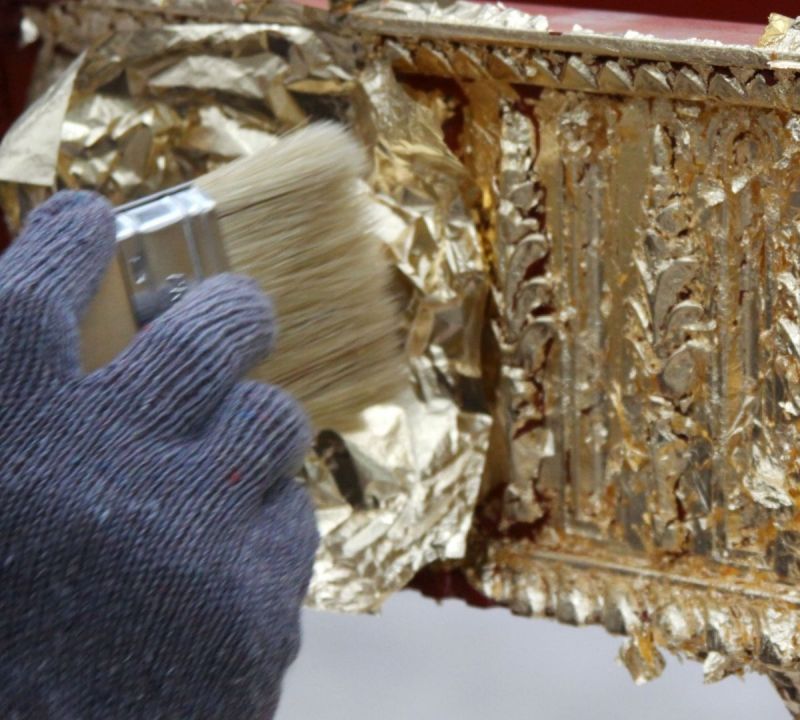 The time-honoured carving skills of Indonesian artisans and Brights of Nettlebed's generations worth of expertise in antiques and fine furniture come together to create the mirrors available today which are renowned for their impeccable beauty and quality. Each mirror is made to the highest exacting standards following the detailed processes mentioned earlier. The elaborate, antique-style gilt mirrors sold by Brights of Nettlebed make for magnificent, classic statement pieces in any interior and bespoke alterations can cater to almost all requests.