The Traditional Dressing Table - A Timeline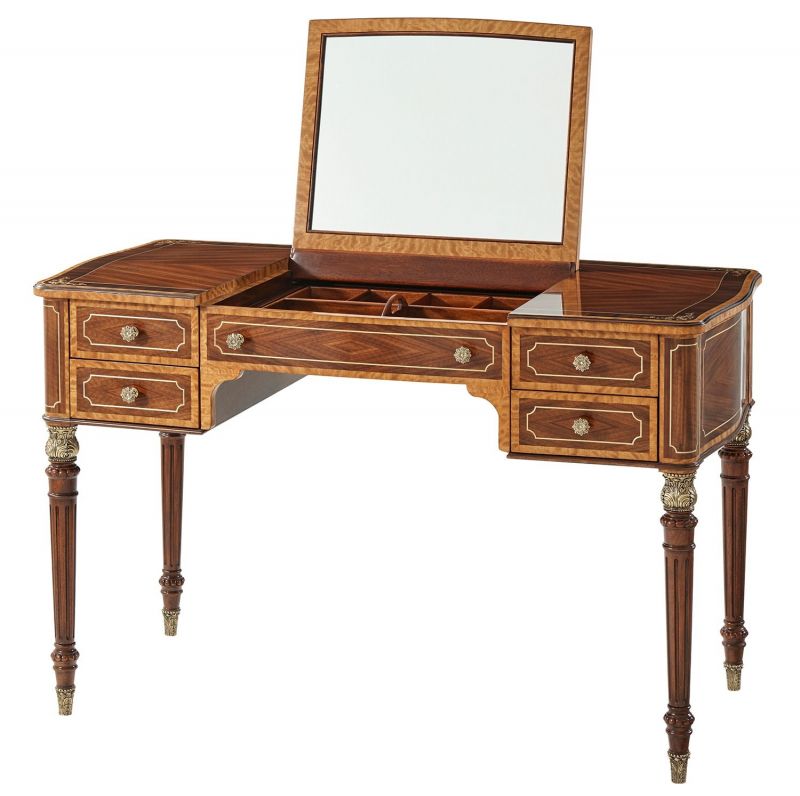 Throughout its surprisingly extensive history, the dressing table has gone by many names. Whether you know it better as a vanity table, dressing stand- or perhaps the less common term toilet table- there is no mistaking that this is an iconic piece of furniture which conjures up images of luxurious living and high glamour.
As mentioned, the dressing table boasts a surprisingly long history, with early examples having been uncovered in Ancient Egyptian tombs. Although virtually unrecognisable from the traditional dressing tables we recognise today, the intricately inlaid cosmetics boxes unearthed in ancient tombs served the same purpose. One example found by famed archaeologist Howard Carter- who would go on discover the tomb of Tutankhamun- was buried in a Pharaoh's tomb. This 3,000-year-old cosmetic box was decorated in precious stones and contained ointments, perfumes, face paints and a perfectly preserved hand-mirror.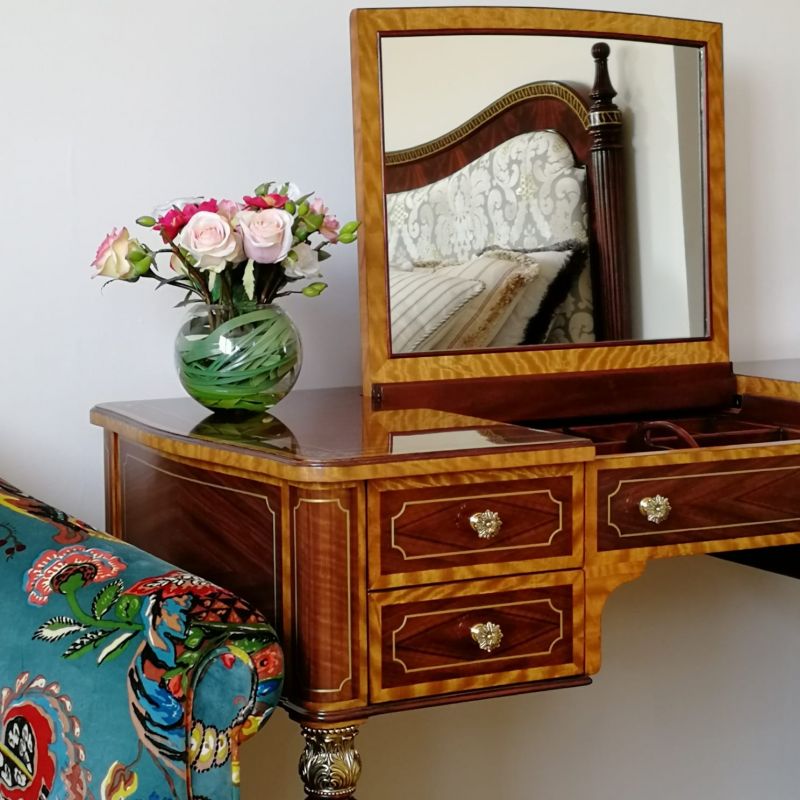 The Ancient Egyptians were certainly not alone in their desire to keep their cosmetics and beauty accessories within impressively decorative containers. Throughout the ages, in almost all cultures of the world, these boxes, tables, dressers etc have been utilised however the classic dressing table - or vanity table - as we recognise it today, really developed during the 18th century.
It was during the later part of the 1700s that the French drew up a chair and placed the small, ornate boxes used to contain cosmetics and toiletries (known as necessaires) on to tabletops. Over time, these cosmetic tables became more decorative and delicate in design, as more and more intricate drawers and compartments were introduced to store away those all-important beauty secrets. With ornate perfume bottles, nail files, face creams and rouge inside, there was no question that these pieces of furniture were for the luxury market.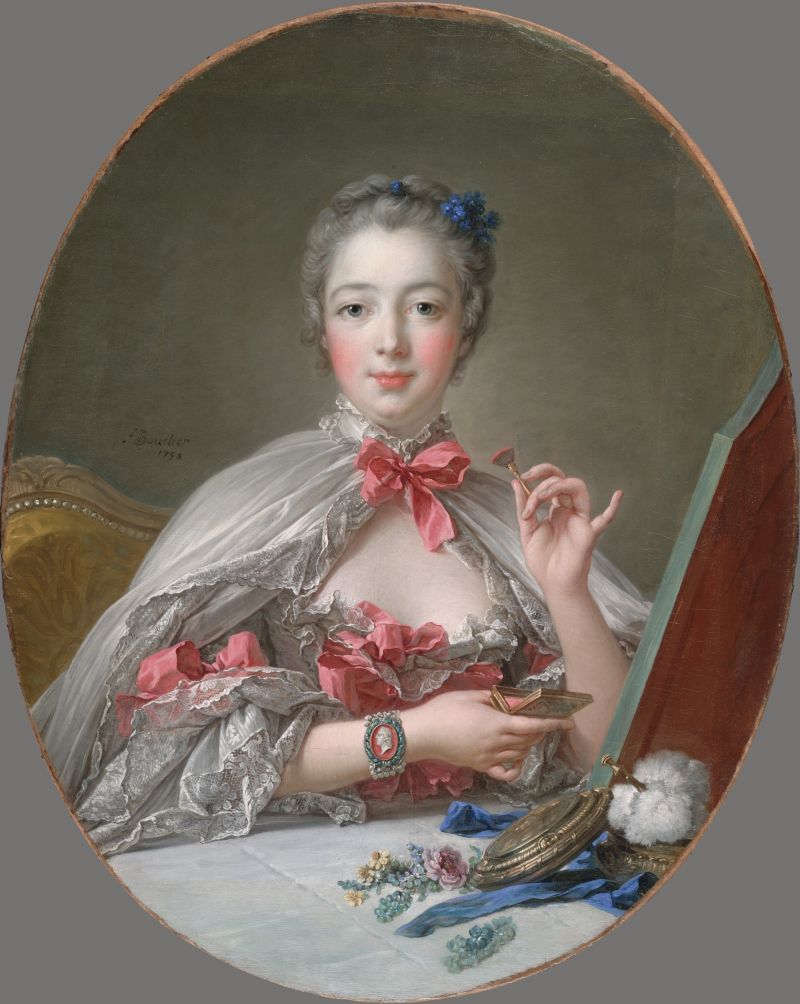 The biggest trend-setter of this era was perhaps Madame de Pompadour, the mistress of Louis XIV. The most iconic portrait of the Parisian courtesan depicts her at her dressing table, with blusher and brushes in hand. Madame de Pompadour's preening process was legendary, it would last for hours and she would famously receive visitors whilst apply makeup. Madame de Pompadour's was known for her impeccable taste, she only had the finest furniture and her interest in beautiful dressing tables ignited the craze across Europe. It wasn't long before European high society followed suit by truly embracing this iconic piece of furniture, known as the dresser, dressing table, vanity table or poudreuse.
As the fashion increased, this soon became the spot in the bedroom that royal and aristocratic women would sit at before bed as they applied beautifying concoctions to their skin and had their maids comb their hair. The tables would be commissioned in ever more luxurious design styles by the finest craftsmen that well-to-do women could find, often displaying the family's coat of arms in each corner.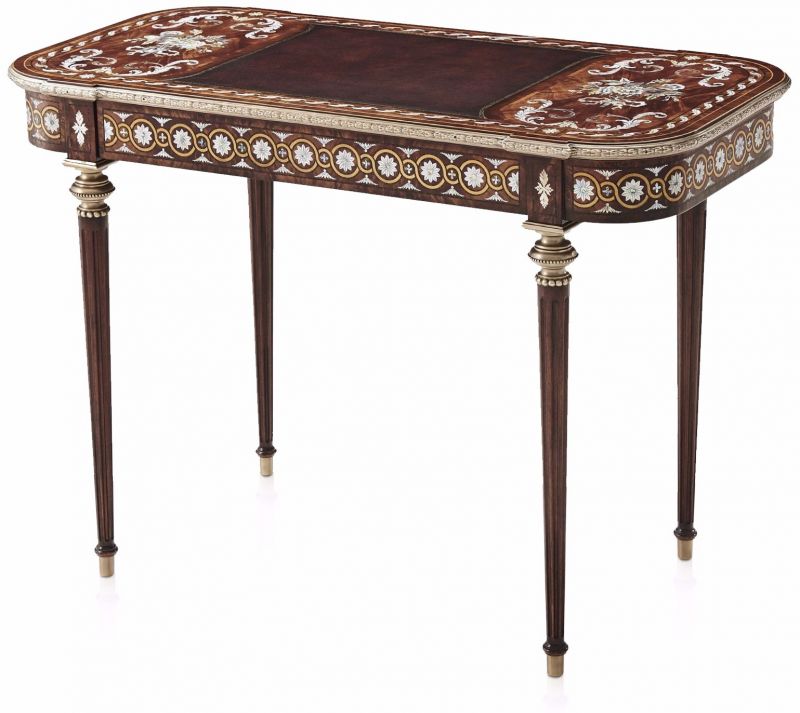 Brights of Nettlebed's traditional dressing tables draw upon this era of grandeur and glamour, with graceful lines, elegant legs-and intricate detailing with gold, mother of pearl, brass and leather etc- all handmade in the richest woods. A Brights of Nettlebed dressing table is the perfect way to display timeless style in your bedroom and to provide you with the ideal place to prepare for the day (or night) ahead.