You can filter your results
The Mauretania Furniture Collection by Elizabeth Brown
The RMS Mauretania was, perhaps, the most famous and successful transatlantic liner of all time. On her maiden voyage, she maintained an average speed of over 25 knots and captured the prestigious "Blue Riband," which she proceeded to hold for 22 years.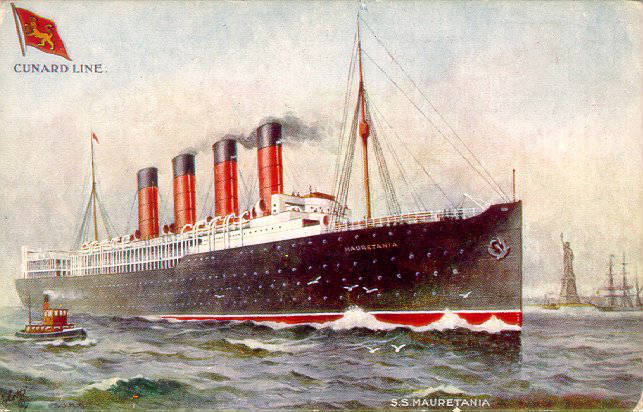 Her first class passengers represented the cream of Anglo-American society and their every whim was indulged with the finest surroundings and furnishings of the day. A seamless "Country house" experience enveloped the passenger on every part of their voyage; from the special boat-trains, to the elegant port city hotels, as well as on the liner herself. The furnishing reflected the pinnacle of Edwardian design and luxury, together with a very strong construction to withstand both the continual, heavy usage and to resist any creaking due to the ship's motion and vibration.
Sadly, the great depression affected the number of passengers and the "Mauretania" withdrew from Atlantic crossings in 1930 and was only used for cruises. The "Golden age" of luxury transatlantic crossings was over. Prior to being broken-up in 1935, she was laid up in Southampton from where we acquired a number of items from the first-class lounges, now in our private, archive collection.
A hundred years on they have inspired our craftsmen to produce of range of furniture to capture the timeless period.
All Mauretania items are hand built in quality timbers and fine veneers using traditional cabinet making skills, available in a choice of four finishes.

Elizabeth Brown is a prominent family name in our heritage of trading since the mid 19th Century.